Headquartered in Tulsa, Oklahoma, Branch Communications is a leading, full service solutions provider to the wireless industry in the United States. "We formed the company in 2011," says CEO, Curtis Branch. "We'd seen some opportunities come to the forefront based on our existing business lines and went out and sought capital to take advantage of them. Our service offerings have expanded from site acquisition and project management only, to include project management, construction management, asset management, architectural and engineering services, and turnkey program management. First and foremost, we see ourselves as a solutions provider. Very few people that do services in our industry build towers at any scale – and very few tower companies provide services back to the carrier."
Over the last few years, the company has grown from five employees to a team of 33 with offices in Tulsa, Oklahoma City, Houston, TX, and Raleigh, North Carolina. Branch Communications operates actively in 22 states and has a presence in 10 more. "We're as far east as Wilmington, North Carolina; as far north as northwest Pennsylvania; and as far southwest as Arizona. But we've looked at opportunities as far west as California. We're centered in the South Central part of the United States; we do the majority of our services work in Oklahoma and Texas," Branch explains.
In addition to owning over cell 300 towers constructed or in development, Branch Communications manages more than 575 cell sites across the country. The company is organized as follow:
Branch Acquisitions acquires existing sites or those in development from independent owners and developers. It can manage the entire ground, tower, and amendment leasing process, including: Due Diligence Review; Lease and/or Amendment Negotiations; Site-Walk Coordination; Structural Analysis; and Zoning and Permitting.
Branch Services offers a broad array of turnkey site development for third parties. They include: Site Survey/Assessment Survey; Shelter Audits; Photo Sims; Site Plans; Lease Exhibits; Zoning Drawings; Construction Drawings; Generator Installation Drawings; Tower Mapping; Geotechnical Studies; Surveys; Antenna Mount Mapping; Tower Analysis; Tower Modification Analysis; and Tower Modification Drawings.
Branch Towers is a separately-held, joint venture of Branch Communications and Peppertree Capital. It develops, owns and manages sites in 20 states.
"We also include asset management as one of our service offerings," Branch adds. "Those include billboard companies, commercial real estate holding companies, and REITs (Real Estate Investment Trusts) that have assets and are trying to modify undeveloped land to create another revenue stream through wireless companies. They're not traditional carriers, per se, but they are clients of ours and we would market their assets to the carriers. Increasingly, wireless carriers are taking advantage of the regular spacing of outdoor advertising structures to extend the reach of their networks. We would identify the viability of a site and then would approach the carrier and say, 'Does it make sense to build a tower, here, and, if so, what can we come to terms on?'"
Branch believes that his company's success – it has grown from $1.2 million in revenues in 2012 to north of $19.5 million for 2016E – is a result of its concentration on its relationships with the major carriers. "I believe, undoubtedly, the foundation of our business is our relationships," he asserts. "When we walk into a carrier's office, our conversation isn't 'How many towers are you going to build this year?' Our talking points include: 'What keeps you up at night?' What are some of things we can help you provide a solution to?' And, I think our creativity, our flexibility to adapt to circumstances, and the experience that we bring to the table are real key differentiators. A lot of our competition tends to be driven more by financial metrics and we tend to be driven by relationships and the idea that we can do a great job. And that is very unique in this marketplace."
Jared Ledet, Branch Communications' Executive Vice President and COO agrees: "We leverage our relationships from a national, regional, and market level," he states. "So, we span all paths within the carriers to understand what are the true needs within a market, locally, and where they really have the strongest desire to have a site built. We balance that across the regional and then solidify the partnerships at a national level."
In the coming years, Ledet says that while the need for carriers' coverage is diminishing, their need for increased capacity is still growing. Branch adds that technical advances in the industry will continue to create more opportunities for his company. "We see a convergence of several different technologies to wireless which create the need for connectivity and bandwidth," he says. "And those are the principal drivers for sustained growth in our market. The infrastructure holdings that we have will diversify in time to include small cell and DAS (Distributed Antenna Systems). We've been a leader in infrastructure solutions, and Branch Communications will continue to be a leader in supporting carrier growth."
AT A GLANCE
WHO: Branch Communications
WHAT: A full service solutions provider to the wireless industry
WHERE: Tulsa, Oklahoma
WEBSITE: www.branchcomm.net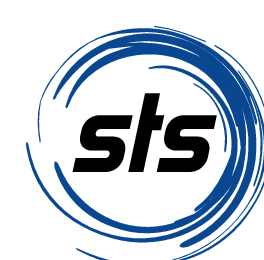 Specialty Telecommunications – Specialty Telecommunications (STS) is a full-service engineering and consulting firm, based in Oklahoma City, Oklahoma. Some of its services include: Civil, Environmental, Structural, and Electrical Engineering; Data Center, Broadband, and Wireless Design; RF Analysis; VOIP; Managed Services; Grant Writing and Loan Applications; and Management Consulting. – www.stsengr.com

Advanced Lightning Technology – Advanced Lightning Technology (ALT) was established in 1987 as a manufacturing and distribution company specializing in grounding and lightning protection components. In 1999, the company expanded into the telecommunications market with a line of wireless site components and accessories ranging from antenna mounts to coax cable bridges and more. Today, ALT is a second-generation, family owned, full fabrication facility. The corporate office is located in Dallas/Fort Worth, Texas, with retail locations conveniently located throughout Texas and Oklahoma. – www.altfab.com